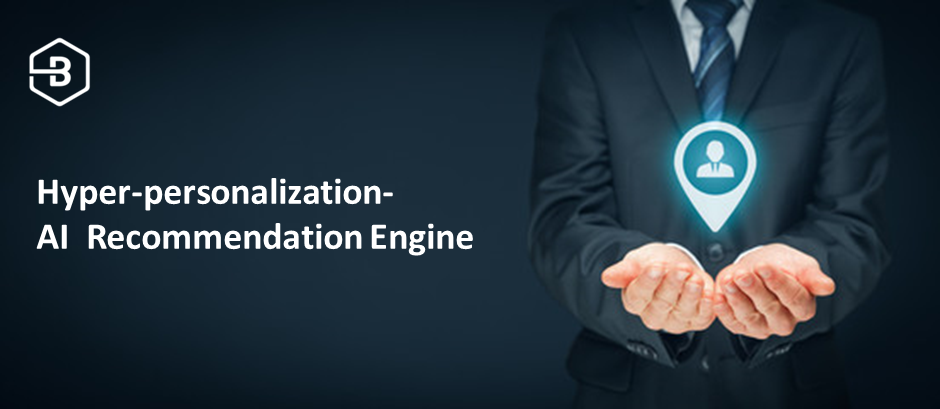 Get closer to your customers. So close, in fact, you tell them, what they need well before they realise it themselves- Steve Jobs
54% of the banking consumers surveyed said they will consider switching providers if their banks do not deliver the personalised experiences that they demand and expect. Are banks sitting on switch glacier?

Yes, financial services industry is going through its' biggest disruption ever with Big Techs like Google, Apple, Amazon and Fintech players like Monzo (40,000 customers signing per week), Starling and Triodos wooing the customers with digital easy-to use banking options.

Today, Banks are facing- declining customer loyalty, as they compete with new entrants offering personalised digital experience and frictionless service.

So, How can your bank create differentiators among all the choices available to your customer today? How do you keep your customer engaged by giving them personalised offers that are truly designed keeping their requirements only? How can you predict what your customer wants without in their financial journey?

The answer is in using your data & automated insight based actions to hyper-personalise the interactions and create micro moments not only to engage and retain your existing customers but also to attract the new ones.

How to Hyper –personalise:
Customer Journey Map – identify the financial journey and customer's likely next step
Behavioural Banking – identify patterns of behaviour and create a dynamic persona
Automated Recommendation – for context based micro moments
Predictive banking powered by AI and Big data leverage customer profiling, customer behaviour, transactional data, not only historic but real-time data to fuel proactive recommendations. AI is trained to understand the context and give the most relevant and accurate customized recommendation in rea time.
BankBuddy AI Recommendation Engine helps banks to engage with the customer with right product recommendation, at the right channel, at the right time. The AI based recommendation engine uses predictive analytics and Big data to create personalised "moments" across customer interactions across channels.

First, the engine converts data into a customer persona. Second, AI identifies closest persona, maps product attributes and financial journey to predict likely action.

Third, the recommendations are tailored based on the current context and delivered across mobile, web, chatbots, email campaigns, call centre and branches.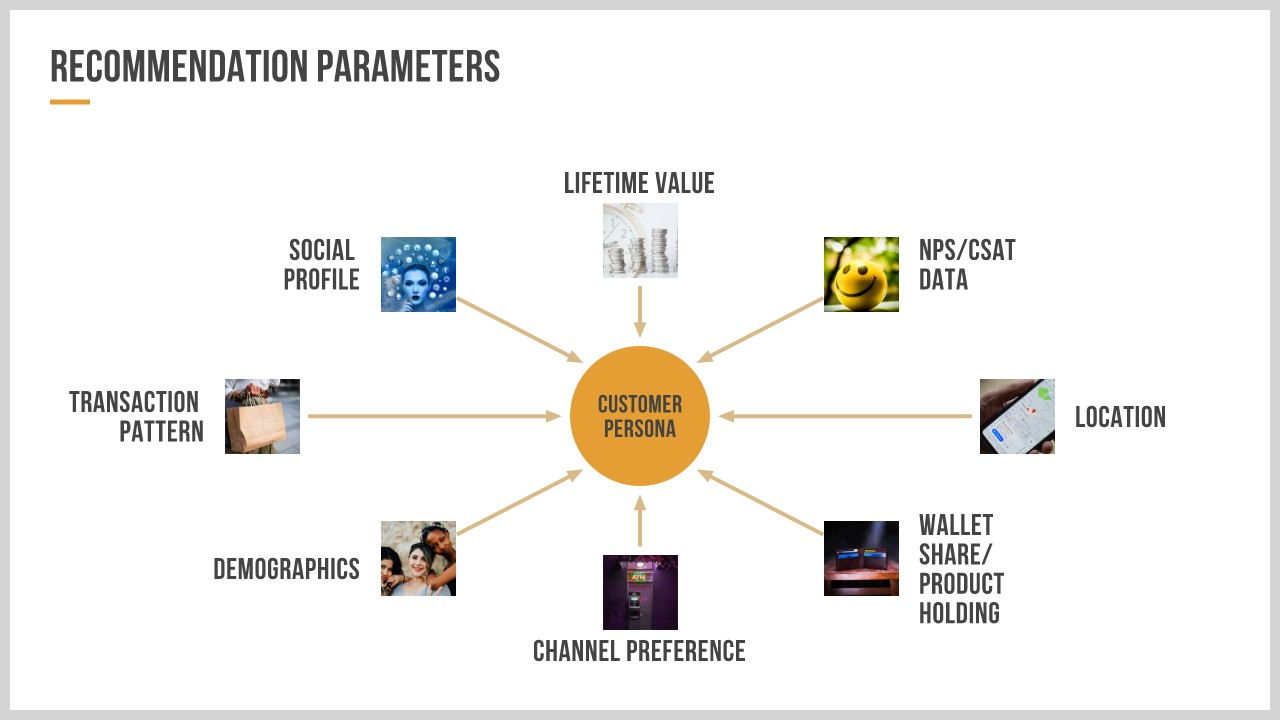 The result

1. 10x enhanced Customer Experience
Insight based proactive engagement helps customers save time & effort across customer journeys.

2. 20% Increase in upsell & cross- sell revenue
Personalised recommendations increase upsell and cross-sell by ~ 20% across bank and partner products.

3. 15% reduction in churn
Know your customer more than ever before. Hyper- personalisation has been proven to be directly proportional to brand loyalty. Knowing what your customers need and finding ways to solve their problems (often before they know they even have a problem), builds the trusts in their financial service providers.
Transform the way you interact with your customers by delivering personalised experience through the right channel at the right time.

See our post on using AI for hyper personalization and predicting next best action, next best offer and next best product based on dynamic personas to deliver an engaging experience.

Read more how we increase digital sales with clickstream personalization https://bankbuddy.ai/clickstream-based-personalisation