Cognitive Insurance CX

Insurance industry has traditionally seen low digital adoption & high cost to serve due to diversity of products, and low customer loyalty.
Cognitive CX is redefining the insurance landscape by automating service delivery at scale across all digital channels & functions.
Contextual
Context based Automated recommendations & actions for true hyper personalization.
.
Hyper-efficient
Remove friction & make customer journeys seamless by embedding voice, text, image, video & analytics.
Omni-digital
Omni digital experience for automated query resolution, context specific targeting and seamless human handoff.
Predictive
Predictive analytics to bridge customer and product attributes for insight based automated action.
AI for


Superlative customer experience

Pre-built AI solutions to increase retention, conversion, cross and upsell
Analyze
Predictive analytics to power contextual journeys and real time insight based actions for increasing conversion, retention and cross sell.
Assist
Omni digital automated service with seamless human handoff. Across Web, Mobile, WhatsApp, Facebook Messenger, Google Assistant, Amazon Alexa.
Automate
Frictionless transactions & seamless automation across journeys - origination, eKYC, transactions, service request, cross sell & upsell.
Inform, Serve, Personalize, Delight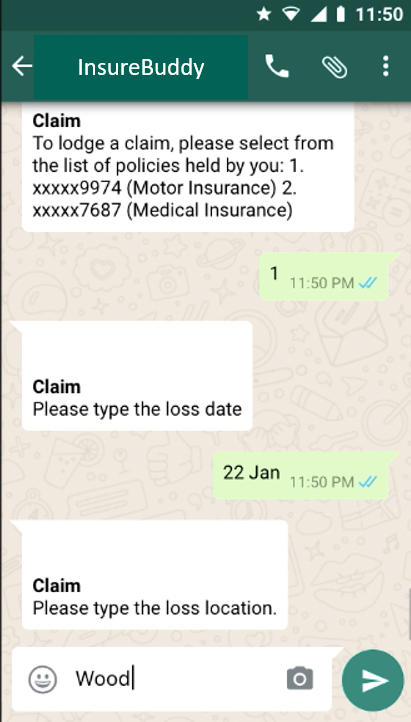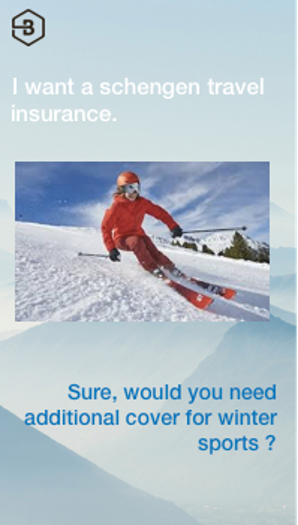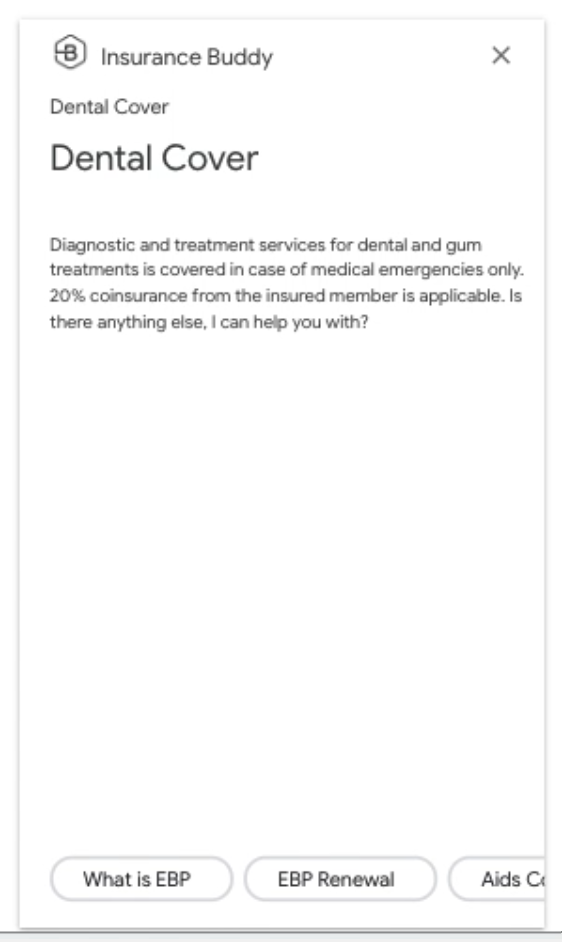 Go live in weeks with pre-built AI
Leverage pre-built omni-channel multilingual NLP chat & voice bots, flexible & secure customer journeys, voice & face verification, behavioral cross sell & upsell recommendations with a human in the loop.
Onboarding
AI based self service/ video agent assisted eKYC with text extraction, video, image and speech verification.
Customer service
Embedded Insurance customer services from payments, inquiries, complaints to customer delight.

Claims
Hassle free claim reporting and updates with OCR, photo & location.
Cross sell & Upsell
Delight customers with micro targeted cross sell and upsell recommendations based on behavioural persona & current conversation context.
Motor
Personalize policy holder interactions based on usage patterns to enhance loyalty and renewals.
Medical
Frictionless registration, add on, modification, eCard, claims across channels.
Travel
Frictionless Insurance lifecycle from targeting, information discovery, instant issuance, recommendations, origination, service, cross sell across channels and languages.
Property
Hassle free origination, renewals, claims and add ons.
Get in touch with us
See how BankBuddy helps you personalize customer engagement & increase cross sell, upsell & conversion