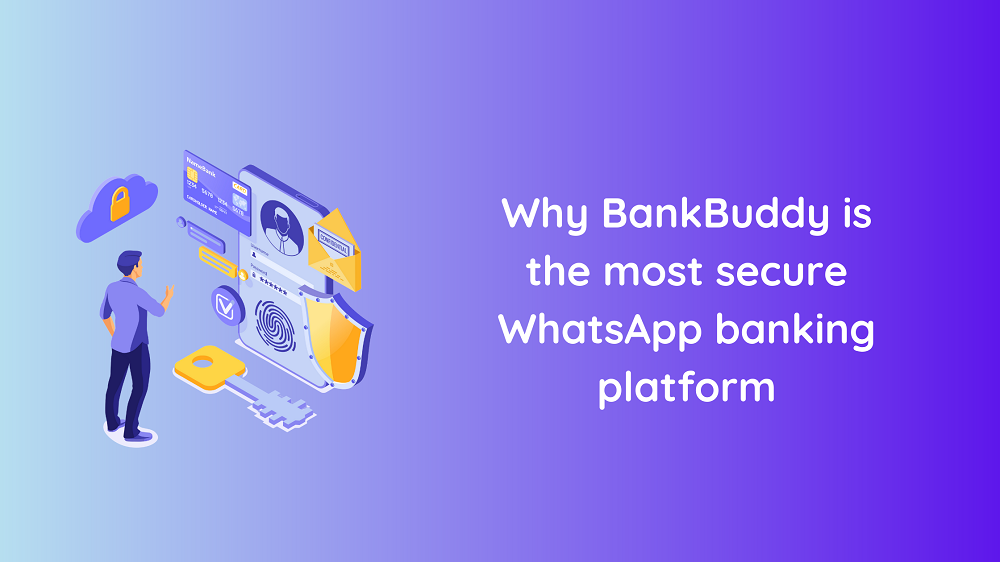 Why BankBuddy is the most secure WhatsApp banking platform
Today's highly digital-enabled population has already embraced messaging apps like WhatsApp and messenger as digital banking channels.

However, the security and compliance requirements for a continuous scrolling interface like WhatsApp are very different and most WhatsApp banking deployments don't have:

Secure self-service channel onboarding

Explicit login/logout for banking sessions

Multi-Factor authentication

Protection of sensitive information

As a result, traditional WhatsApp banking users are often exposed to several fraudulent scenarios, including:
Transactions through lost or unattended devices and unlocked phones using OTP send to the same device.
Unauthorized access to sensitive financial information in Whatsapp chat history or device
SIM phishing /SIM swapping resulting in fraudulent transactions
Illicit access to WhatsApp web to transact/extract sensitive banking information
As fraudsters prepare to exploit the surge in WhatsApp banking usage, banks must go beyond single level OTP-based authentication, to revamp their entire security layer and offer multi-level security which is specially designed for WhatsApp banking.



Here's how BankBuddy enables banks to combat fraud and offer the most secure WhatsApp banking platform to their customers:
Protection against Social engineering fraud in WhatsApp banking
On BankBuddy, a customer can only register for WhatsApp banking with their bank registered mobile number after a secondary verification from either a digital channel API or verification of personal information with progressive profiling.

Progressive profiling helps banks authenticate first-time channel users with different KYC levels based on transaction and amount limits for risk management and compliance purposes. The limits can be set for individual transactions or aggregate transactions and the time period for cooling off after registration.

BankBuddy also has provision for additional in-branch or mobile agent verification for KYC upgrades for users who cannot be verified digitally.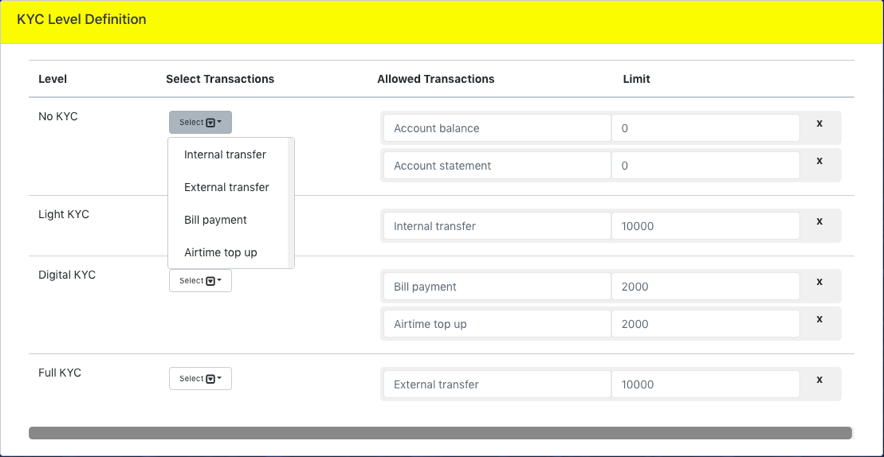 Preventing fraud through SIM SWAP in WhatsApp banking
BankBuddy WhatsApp banking platform enables customers to create a unique Chat banking id and PIN, which serves as the second factor of authentication for subsequent sessions. This ID is created outside of the WhatsApp chat window to prevent leaving traces in the chat history.

Additionally, all the transactions that occur on the BankBuddy platform are secured with multi-factor authentication, so even if there is a SIM swap, the fraudster cannot access WhatsApp banking transactions as the user id password is known to the account holder only.
BankBuddy offers multilayer security using advanced technologies such as biometric authentication, voice verification, and face recognition, along with chat banking ID & OTP-based authentication.

Banks can allocate different levels of security depending on the nature of the customer request or transaction through using Intent-based authentication. For example, generic queries like ATM location can be done without authentication, while transactional queries like account balance can be done with single level authentication, but transactions like payments require Multi-factor authentication.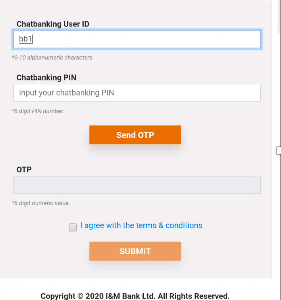 Protecting WhatsApp banking data in unattended/unlocked devices
BankBuddy's platform offers explicit login and logout, prompting the user to login to WhatsApp banking for a secure session.

The users also have the option to explicitly log out after completing the transactions, if not the inactivity-based timeout automatically ends the secure session for added security.

This ensures that even if the user has left the device unlocked/ has lost the device/ has an unattended WhatsApp web session on the desktop, the banking transactions cannot be done by anyone else.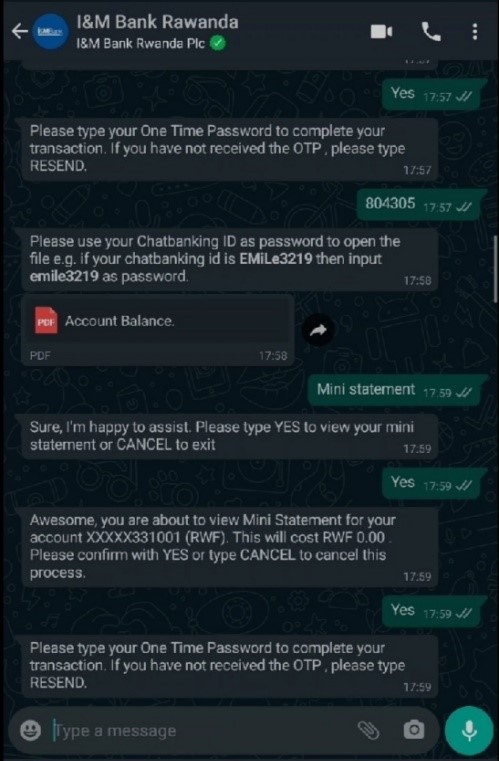 Protection from Snooping in WhatsApp banking
On a Channel like WhatsApp with a scrolling interface, where Chat history is easily available, masking of PII is extremely important. The BankBuddy platform ensures all of the customer's sensitive banking information like account numbers, account balances, etc. is hidden in the chat banking interface. This prevents illicit access of banking information in case of lost or unattended devices or during multi device-login eg: Banking through WhatsApp web
Securing data in WhatsApp banking for a lost devices
All bank statements and confidential documents that are shared through BankBuddy's WhatsApp banking interface are in the form of a password-protected PDF. This way nobody other than the customer can access the information, ensuring the most secure WhatsApp banking experience.
Launch MFA secured WhatsApp banking with BankBuddy in just 4 weeks!

Read more about how we are 'the most secure' WhatsApp Banking platform https://www.bankbuddy.ai/What-does-a-secure-WhatsApp-banking-customer-journey-look-like