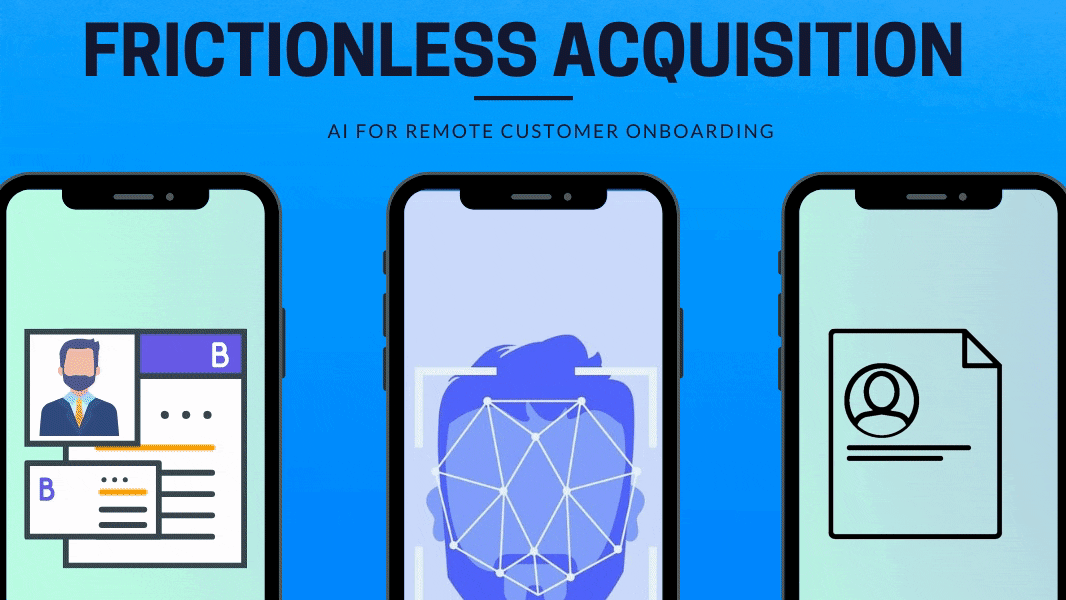 Digital Native bank customers expect a seamless & fast onboarding experience on the channel of their choice, while banks are struggling with meeting increasing compliance requirements. Rigid applications and workflows of legacy platforms (Core, Web, Mobile) are slowing down the transformation process towards fully effective digital account opening and new customer onboarding.

AI based remote onboarding and eKYC are helping banks overcome this hurdle and accelerate customer acquisition with end to end process automation across all digital channels.
Why remote on-boarding?
Expanded reach - Widen your customer base and expand reach in different locations with omnichannel multilingual chatbots for seamless onboarding and fully digital eKYC across channels including WhatsApp, Facebook, Web, and mobile.

Cognitive CX - The optimized and frictionless process flows ensures faster processing and data verification helping you drastically reduce customer wait times and enhance CX with a hassle-free & engaging onboarding experience through the channel of their choice.

Reduced cost – Avoid dependency on physical channels and service staff for manual document verification with automated document collection, OCR based data extraction, and verification. Lower resource utilization and effortlessly onboard customers from remote locations without compromising on revenue or setting up branches.

Increase revenue from new customers - Increase revenue to upto 20% with new customer acquisition at no additional costs. Offer your customers persona based hyper-personalised product recommendations thereby improving upsell & cross sell revenues.
BankBuddy provides end to end customer onboarding and a new account opening solution with AI powered NLP based chatbot, personalised product recommendation engine & task bots to traverse through the internal and external systems for complete automation. Multilingual omnichannel chatbots provide the flexibility to change the data collection form flow, validations and integration characteristics at warp speed. You can choose a layered approach to data collection for fast account opening, incremental data collection approach for cross sell and up-sell or aggregate data collection for product bundles. Reduce your data collection complexity and offer instant digital account opening with chatbots.

To foster superior and automated customer interactions, get in touch with us.